Premier Maternity, Newborn & Smash Cake Photographer Murfreesboro, Tennessee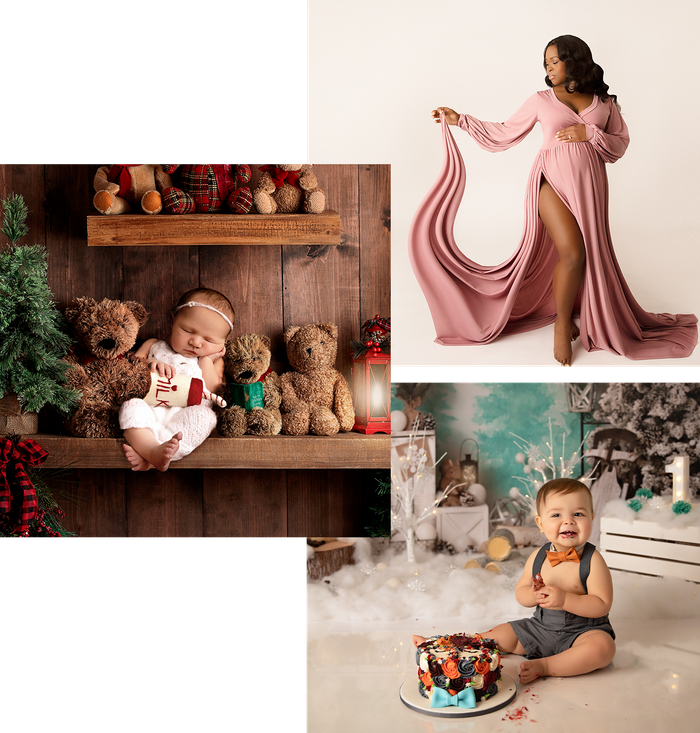 Kelly Saxon Photography
Maternity, Newborn & Smash Cake Photography
Kelly Saxon Photography is a Murfreesboro Tennessee, Maternity, Newborn & Smash Cake Photographer. At Kelly Saxon Photography, we specialize solely in maternity, newborns and babies. Kelly has a passion for capturing newborns and their families first moments. All sessions are artistically designed and photographed by Kelly in her Rutherford County photo studio, we are conveniently located 30 minutes from Nashville TN and also serve Brentwood, Franklin, Kingston, Murfreesboro, Nolensville, Pleasant View, Thompson's Station and Chattanooga TN. Kelly has grown a large client closet that includes the use of designer Maternity gowns, hand-selected props, wraps, headbands, and all accessories. Her goal in each session is to provide families with beautiful art work and memories of their growing family.
If you're considering maternity pictures, Kelly Saxon Photography can provide you with photos you'll cherish for a lifetime. Pregnancy is a wonderful time, and if you'd like maternity photos to remember this time by, working with a trusted maternity photographer ensures that you end up with photos you absolutely adore.
There's no time quite as special as when your little one first arrives. When it comes to newborn photography, it's important to capture the beauty your baby brings into the world. Kelly is double certified in Newborn Safety. It is our top priority at Kelly Saxon Photography. If you'd like to work with a newborn photographer to get professional newborn photos, choose Kelly Saxon Photography!
Celebrate your baby's first birthday with a Smash Cake Collection. Kelly Saxon Photography will create a first year Cake Smash session that you will cherish for a lifetime. If you want to remember your baby turning one with a cute Cake Smash session, remember Kelly Saxon Photography. You wont regret your choice to hire a professional Smash Cake photographer to capture the big event!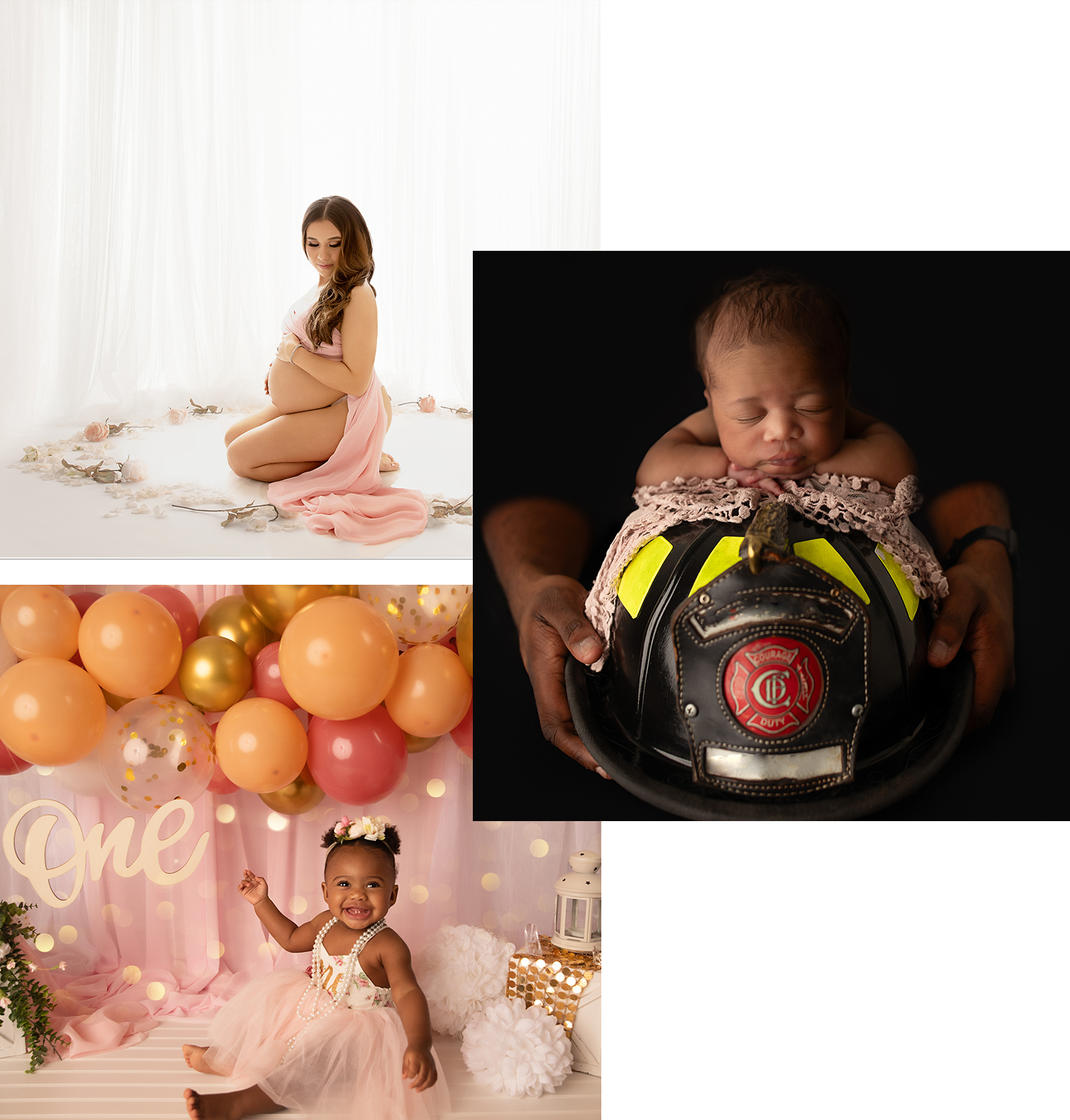 Why Choose Us?
If you're a new parent, expecting a baby or looking to capture those first-year milestones, Kelly Saxon Photography is the perfect choice for you. With a focus on Maternity, Newborn and Smash Cake Photography, and a flair for capturing the unique personalities of babies, she is the perfect choice to document those special moments.
Kelly Saxon Photography is also an expert when it comes to Cake Smash sessions, making sure your little one's messy and fun-loving personality shines through in the pictures. Plus, with personalized themes and props, you can create a custom experience that's tailored to your family. When it comes to first birthday photos, Kelly Saxon Photography truly stands out. She knows how to capture the joy and excitement of this special milestone, whether it's a simple cake smash or a full-blown celebration.
Based in Murfreesboro TN, just outside of Nashville TN, Kelly Saxon Photography has a studio that provides a cozy and comfortable environment for families to relax and enjoy their session. Plus, with her attention to detail and friendly personality, she truly goes above and beyond to make sure that every family feels at ease when working with her.
So if you're looking for a Maternity, Newborn or Cake Smash photographer who will go the extra mile to create stunning images you'll cherish for a lifetime, choose Kelly Saxon Photography.