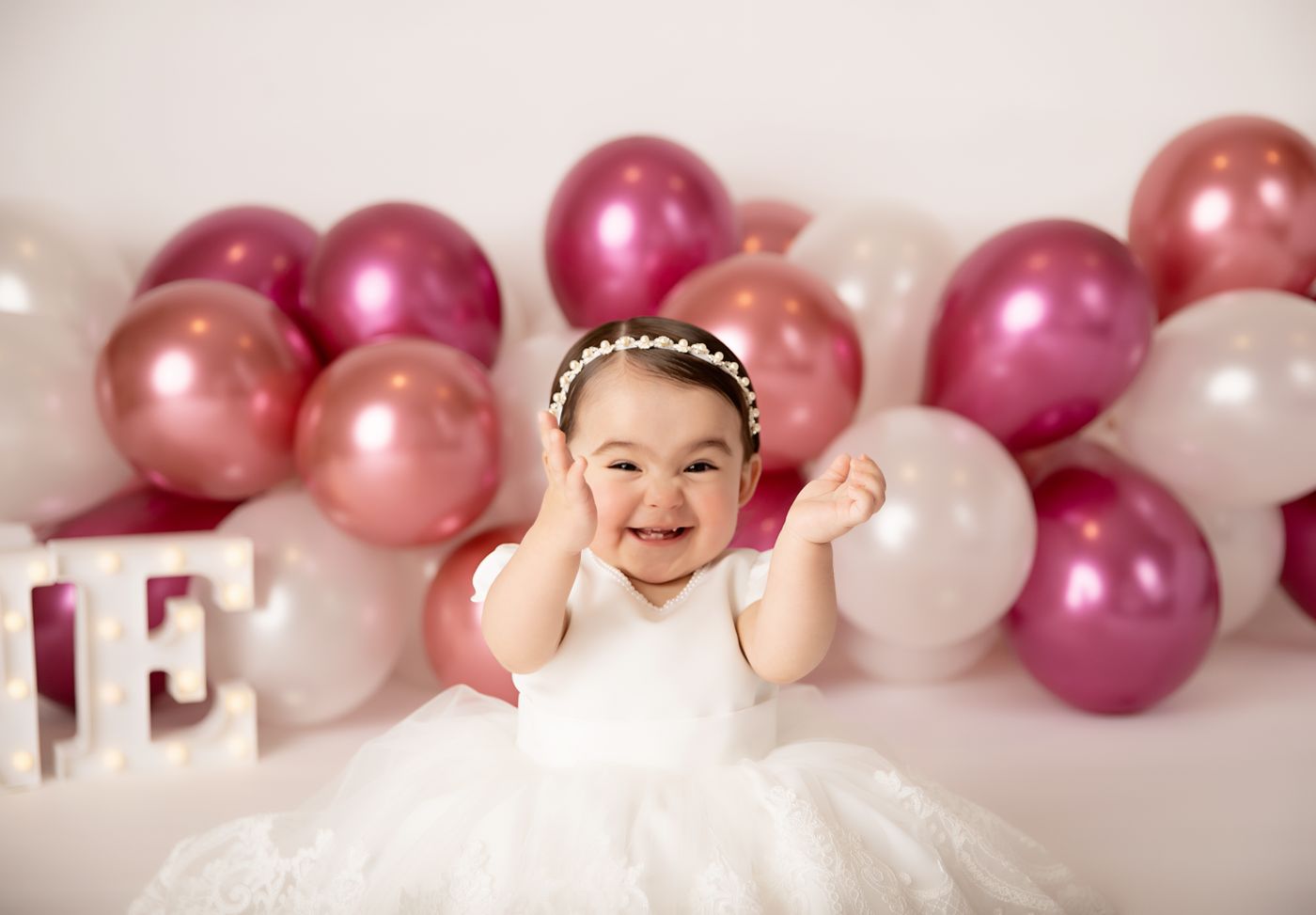 Raves
Katelyn L.~2023
She made me feel very comfortable and I am in love with my pictures!
Ashley C.~2023
Kelly's studio is amazing! She is extremely professional and was very kind, gentle, and patient with out baby girl. She really is a baby whisperer as she was able to soothe our baby and get her into the positions she needed for excellent photos. The photos turned out AMAZING! We wish we could get them all, but our personal budget doesn't allow. The pricing is great considering the value of her work! Highly recommend.
Ashlynd E.~2023

Kelly and her assistant were phenomenal with our newborn. The pictures are more than I could have wished for and I'll forever cherish the special memories that Kelly was able to capture.

Jennifer A.~ 2023
Kelly did an amazing job. Our little girl had woken up right before the shoot and she was able to put her in a deep sleep and took some beautiful pictures more than we expected!!
Danicia W.~ 2023
Working with Kelly was amazing…again. Her attention to detail and care for little ones is out of this world. As a first time mom with a newborn who had an upset tummy the day of the shoot, I was so nervous about how the day would go. Kelly was so patient and loved on my little one. I'm so grateful for how everything turned out.
Sydney C.~ 2023
Kelly was extremely detailed and quick! She had many amazing props to choose from, and the studio was beautiful!
Shaunte F.~ 2023
I am thrilled with the way my maternity photos came out! Kelly was amazing and responsive to all of my emails prior to attending our session.
Upon arrival she had thought of everything- We felt very comfortable and enjoyed our session

Jessica F.~ 2023
Kelly did my maternity photos and my newborn photos and she was an absolutely pleasure to work with! She was patient and flexible during my maternity photoshoot. She also explained there may be challenges that I would not typically experience (may get tired sooner, may get overheated) as your body is different during pregnancy. When planning my newborn photoshoot, she was very willing to reschedule as my sweet girl was born almost a week after her due date. During the newborn session, Kelly used her magic touch to position our daughter perfectly. Our photos came out beautifully and everyone keeps asking me who took them! I send them straight to Kelly!
Monique E.~ 2023
Kelly was great with our daughter during her newborn photoshoot! Very professional!

Loveth O.~ 2023
Kelly Saxon is good at what she does. She is very friendly.

Kathy Y.~ 2023
I just received my pictures of my baby and they are sooooo cute!!! The studio was so warm and comfortable too. Thank you so much Kelly !!

Xiaoxuan T.~ 2023
We loved our baby's photo shoot, and will cherish these photos. Great communication with great customer service here, looking forward to come back!
Katelin B.~ 2022
Kelly is very professional and makes your newborn photography session exceptional. We were very comfortable with her posing our newborn, and knew she was safe the entire time. I am sure we will be using her again!

Danicia W.~ 2022
Working with Kelly was amazing. She offers the complete package. A full wardrobe, a pleasant environment and direction for any mamas who may be camera shy like myself. My photos turned out beautifully and I couldn't be more pleased. I'm looking forward to my newborn shoot in February!

Whitney & Scott M.~ 2022
I am in love with all of my newborn photos. Kelly captured my precious baby boy so perfectly, he looks like an angel. I am amazed at the work she does and will be using her again for future sessions. The studio is so warm and inviting and Kelly is so sweet and has a true gift of photography

Kera D.~ 2022
Kelly is very professional, friendly, and kind. We used her for our son's newborn to one year photos and my daughter's newborn photos (6 sessions total). Each session was so hard to pick final images, because all the proofs were amazing. She is so gentle and sweet with little ones and captures images you would see in magazines or ads. She is very patient, understanding, and easy to communicate with. I would use her over and over again! 100% recommend her!!

Whitney W.~ 2022
All I can say is WOW! Kelly is amazing. She makes the entire experience easy and fun! She makes the parents feel at ease as she works her baby whisperer magic with your little one. She was so patient and creative in effort to get our 2year kid to cooperate which is no easy feat! The gallery was received very promptly and selection process is easy. We will cherish these photos forever! Thank you!

Paige L.~ 2022
Outstanding photography! Kelly and her assistant were incredible to work with. They were patient and gentle with our newborn. Lots of props and swaddles/blankets to choose from. We will be back for more!
Brooke D.~ 2022
We had the best experience with Kelly for our Christmas mini session! She was amazing and super patient with our little girl, and we couldn't ask for better photos. We will be using her again soon!

Monica N.~ 2022
Kelly shot both newborn and Christmas photos of my twins recently. She exceeded my expectations! Kelly was extremely kind and patient with my twins (even when one was being extra fussy the day of the newborn photo shoot). The pictures were returned to us quicker than the expected date, and they were absolutely beautiful! I highly recommend her!

Gayathri K..~ 2022
We loved the warm studio which was nice and comfortable for the baby. Our baby ended up waking up and crying half way through the shoot and Kelly was really patient with him and got the best out of him.

Alina S.~ 2022
Kelly was very patient and professional with my baby. It was my first time doing a photoshoot for myself and my baby and I enjoyed the experience!

Jaide H.~ 2022
I just received my newborn gallery back and I am obsessed. The entire experience was phenomenal from getting to pick from an expansive range of wraps, outfits, and props to sitting back and watching her take such tender care of my sweet baby. The memories she created during the shoot were worth the investment alone and getting the images back was just the perfect icing on the cake.

Harshada J.~2022
With Kelly Saxon Photography we selected belly to baby session and it was awesome experience to work with Kelly for both of our sessions. She is amazing, She creates the magic!!! She is so responsive, easy to work with and FUN. She is great with kids and families and her work is absolutely stunning and has captured the most special moments of my family's life. Followed through on everything she said she would do. I recommend her to anyone looking for a photographer — She is the best!!!
Samantha T.~2022
Kelly was phenomenal for my son's newborn photos. Her studio was very clean and spacious. She provided a warm atmosphere for my baby. She was very gentle and patient with him. She is definitely worth the price!
Nicole D.~2022
I had an amazing experience with Kelly for maternity photos! I'm not one to love myself much, especially pregnant.. but she makes you look and feel so good! She had everything there and ready to go- helped with posing and everything. It was a fun experience and I'm glad I did it. My pictures turned out beautifully!!
Marissa B.~2022
We adored working with Kelly! She created a warm, calm environment for our maternity shoot & we are so excited to go back with our little boy for his newborn shoot. We will treasure our pictures forever & consider ourselves so lucky to have found her!
Nicole W.~2022
Kelly was amazing to work with! We did the Belly to Baby package and she was amazing for the maternity portion. We can't wait to do the newborn photos and know we will love those too.
Samantha P.~2022
We can't recommend Kelly Saxon enough! We used her for both maternity and newborn pictures. I was originally very uncomfortable with the idea of getting maternity pictures done, but she made me feel so comfortable and at ease. And she truly is the baby whisperer! She was so patient with all of us and made the whole experience enjoyable. But most importantly, the pictures are all phenomenal!
Kimberly J.~2021
Kelly is phenomenal. I originally was only interested in newborn photos but her belly to baby package was too good to pass up and I'm SO happy we got the maternity photos! Unfortunately my son was born two days prior to the state shutdown for the covid pandemic so I was unable to do newborn photos but Kelly graciously worked with me and we decided to do a one year cake smash shoot. I'd like to point out that her newborn photography is what drew me to her. She is so incredibly talented and there are very few comparable photographers around. Her prices are competitive - especially when you consider the time and effort she puts into every shoot and every single image. When doing the cake smash shoot, I got to witness her interactions with children and she's amazing. My son loved her, which is no easy feat with pandemic babies. She knows exactly what she's doing and captures every amazing moment you think she'd miss from how quickly these tiny humans move around! You cannot go wrong with booking Kelly. I would honestly pay to fly to her for our second child's shoot if it was feasible to fly with a newborn. Book her, you won't regret it.
Holly N.~2021
I've worked with Kelly three separate times.( I wish it could have been four) she made me look beautiful and even sexy in my maternity pictures, she had all of the outfits and poses that were different and wonderful. She knows the tricks people! I had maternity pictures done with a friend and they never turned out as well as these. Then came the newborn shots for both of my babies. She had all of the props, backdrops, poses everything you could imagine. She allowed me to bring my mini-dachshund for my maternity session and my first born's photos( pre Covid). One kid wanted to feed and sleep the whole time , including outfit changed and one baby wanted to stay awake the whole two hours! She was so patient and as a first time parent, she created a comfortable and relaxed spaced-snacks included!! On top of that I had issues with a computer glitch and she RESENT my original maternity and new born pictures from two years prior! Who does that?! No one! If I ever go through Tennessee- I will go out of my way for a photo session indoors or out!
Jenae H ~2021
Kelly goes above and beyond to allow you to sit back, relax and enjoy the session. She's very patient, doesn't force the baby, and has the magical touch in getting babies back to sleep! Even with a fussy baby, she got him back to sleep easily. This was my 4th baby and she's by far the best newborn/child photographer I've had! Definitely wish I would've found her years ago! She does quality work, has a huge array of props, colors, designs and works with your imagination as well! Don't worry if you have no idea what you want because looking at her portfolio will make you want 100 different poses! Well worth the cost for priceless moments that only happen once in their life!
Paula F.~2021
I had my newborn photos done with Kelly and she was AMAZING! Not only did she have an amazingly relaxing environment and studio for the baby but she also put me at ease in those moments when the baby wouldn't stay still. I swear she has the touch! She would calm our baby while also putting her in the different outfits and poses. We loved her! So sad to see you leave Washington, but so excited to see your new work in Tennessee!
Alexis H.~2021
We scheduled Maternity & Newborn sessions and during each session I was blown away by the professionalism displayed. For our Maternity shoot, Kelly had beautiful dresses to choose from and tons of options for background or accessories. The poses made me feel so beautiful (despite how big and heavy I was usually feeling at 39 weeks pregnant). The photos were so beautiful and I have gotten endless compliments on them and have them hanging all over my home. The Newborn session was originally scheduled 2 weeks after my due date, but baby hadn't arrived yet, so we moved it a couple more weeks, and then when baby was born she had to stay in the hospital for a few weeks and Kelly was so understanding and supportive. As soon as we got out of the hospital she fit us in and was so gentle with our new baby. Newborn Photography looks tough, but she handles it like such a pro, gently placing our baby in different outfits and posing her. The photos we received were so beautiful that all of our family wanted prints made. The photos we have from both sessions are breathtaking! We live in CA now, but if there is a was for us to travel to TN to get more photos done, we will!
Anngela K.~2021
I got my maternity and new born photos done with Kelly, we absolutely LOVED her!!! I got so many compliments on my photos, and we just adore them still.
Muriel H.~2021
Absolutely love how my baby's photos came out. My baby decided she wanted to be awake during the shoot but Kelly was sooo patient and managed to get all the shots with the prop I chose. Highly Recommend 10/10!!
Chase F.~2020
An amazing place!! Kelly is so talented with photography and the way she works with babies is amazing. This is a must to get your babies pictures done!!
Crysta K.~2020
Fabulous experiences with Kelly Saxon Photography! From my maternity session to newborn session she is magical. Lovely private studio, tons of props and back gound options, I felt like she was affordable and we got a ton of options back. Will be returning for many more sessions!
Kyle R.~2020
Such a calm and welcoming place. The baby is well taken care of and Mom and Dad get to take a break for a few hours and they are taken care of too.
Allie Z.~2019
Just had a fantastic experience with Kelly and her assistant!I absolutely love the system she in place that allows for choice and voice in finding props/wraps/etc that resonates with each individual client. They were so professional and patient. I could tell this is her passion and she is masterful at her craft. Being that newborns are so dynamic in their temperament, I (and baby) most appreciated how child-centered her approach was during our shoot.
Kristina A.~2019
Wonderful experience! Kelly is amazing and made us feel right at home during our newborn session. The pictures she created are beautiful and we can't wait to book a family session in the near future. Both Kelly and her assistant we profesional, kind and efficient throughout the whole session. I also really appreciated being included in some of the choices for props, backgrounds and outfits which was an entirely different experience than my prior newborn sessions with a different photographer. Thank you so much Kelly for the whole experience and providing us with pictures that will last a lifetime. Can't wait to book another session with you in the near future! Highly recommend!!
Maritza A.~2019
I couldn't have chose a better photographer! She has so much patience, and talent. My baby's newborn pictures came out absolutely beautiful!!
Concepcion P.~2019
Kelly did such a good job. She has amazing experience with newborns. A great customer services I definitely recommend her. Planing to have her take my baby pictures every year as she grows.
Jazz M.~2019
Amazing with our newborn baby and her pictures came out better than we could've imagined!!
Naomi R.~2019
The photos Kelly took of my family and I came out beautiful! Even though it was raining and my 2 year old was not really cooperating, she was so patient and made us feel so comfortable. I'm looking forward to doing the newborn shoot in a couple of weeks.
BelVina C.~2019
I was late to the scheduled appointment, Kelly was understanding which put me at ease since I was stressed out trying to get there. She did not rush through the session she took her time it was enjoyable for me to watch and baby was calm. I definitely recommend her I'm planning on taking family pictures when the baby is six months. Beautiful pictures, beautiful experience! Thank you.
Amy S.~2019
They were great working with my little one and very patient when he didn't want to pose. They found ways to soothe him and make him very comfortable throughout the photo shoot. I highly recommend them and look forward to coming back for future photos!
Corinne F.~2018
Love, love, love my photos from Kelly! She did such an amazing job with my maternity and my son's Newborn photos. Highly recommend her to anyone looking for beautiful photos for themselves or their families!
Lisa H.~2018
Kelly is amazing!! You will not regret choosing her as your photographer! I purchased her Belly to Baby collection and so far I've done the maternity pictures. She pays close attention to detail and makes your feel so comfortable and confident in your photos. Her dresses are gorgeous and fit like a glove! I can't wait until my little baby boy is her to do the newborn photo session! I know she'll "wow" us all again!
Willetta S.~2018
She was very welcoming. She was patient and gentle with our son who fought off sleep just so he could present in the moment for the entire shoot. Longest period he has ever stayed awake and alert, but he was still very comfortable being handled by her and she got some really great shots. All while me and my wife sat back on a big comfy couch to watch the magic.
Haley M.~2018
Kelly was wonderful with my maternity shoot. I was really nervous and she made the whole experience welcoming and fun. I felt like I was in my backyard. She helped my boyfriend and I with poses and I didn't feel rushed one bit. The time I had with her was my time, and she made sure that I had her full attention. Which was amazing. Thank you so much for giving us a fantastic first experience at our first photo shoot together! I cannot wait to see the amazing results!♥️
Taylor J.~2018
Kelly did an incredible job capturing our newborn photos! She did even better than we had imagined. She was extreamily patient with our newborn and even taught us a trick or two to soothing him. We can not thank you enough for being so awesome.
Joe and Lisa P.~2018
Kelly came highly recommended to me by a friend. I looked forever for the perfect photographer for my maternity and newborn pictures. Kelly was perfect! We drove all the way for North Seattle to Gig Harbor for our sessions. I was a little nervous driving that far with a newborn but it was totally worth it and I would do it again in a heartbeat! The pictures she took are irreplaceable to us, my baby will never be that little again and the pictures were truly breathtaking!! We are lifetime clients!!
Stella A.~2018
Kelly Saxon Photography did a perfect job on my maternity session. She captures exactly what I was looking for! I can't wait for our newborn appointment!!
Amy M.~2018
Kelly took her time with my cranky baby, she made sure I was happy with the images she took. I was nervous to see the gallery but when she presented it to me, I cried like a baby! I LOVED ALL OF THEM! She did an AMAZING JOB!! I recommend her to every pregnant and new mom! I wouldn't trust any other photographer with my babies!
Nathalie G.~2018
She was amazing and I am so happy with how the shoot went. She worked with my fussy newborn for 3 hours and was so good with her every step of the way. She was so patient and wouldn't give up until we got the pictures we wanted. Her poses and props are so cute and I know they will make for amazing pictures. I haven't even seen the actual pictures yet and I already know I am absolutely going to love them. I can' say thank you enough!!
Lora Jane T.~ 2018
I found Kelly on Facebook and I'm so glad I did. She is very professional, friendly, and accommodating. I loved that she is very patient. She captured our newborn son's pictures, family pictures just the way we like it. Thank you for the wonderful service we got from you, Kelly! We will definitely be back.
Ashley R.~2018
Kelly was so patient with our baby girl & took the most amazing photos ever! She was sure to ask if there was anything we wanted and let us pick stuff out that we liked. I will be going back to her for future photos.
Cheryl F.~2017
I can't rave enough about the fabulous job Kelly did with my daughter's senior portraits!!!!
Cassie J.~2017
So glad we found Kelly Saxon Photography! Kelly was so accommodating when our newborn was fussy. She gave us all the time we needed to calm her down and made the whole session a really positive experience for both parents and baby! Absolutely love the photos as well, we'll cherish them forever!
Libby A.~2017
Kelly did an amazing job with both my maternity photos and with my newborn's photo sessions. I am usually not comfortable being in front of the camera, and she ...made it so easy to get beautiful photographs. She would ask me what I wanted to include in my photos, and if I couldn't come up with something she was able to help spark ideas and give me some direction. During my newborn's photo session Kelly was very accommodating with my squirmy baby and gave us plenty of time to make her comfortable. She incorporated the ideas and props that we wanted into our photos, and kept taking photos until we got the photos we were looking for. I was really happy with the results of both photo sessions and can't wait to see the photos she takes of my daughter over the next year!
Sarah P.~2017
Kelly did an amazing job with my family pictures, I was diagnosed with breast cancer in 2014. She took our family pictures before I began my treatment, then we had another season after I completed my treatment. The pictures are absolutely amazing. During the darkest, hardest times of my life, she was able to create something so absolutely beautiful! I am so thankful for her and the pictures she took! Thank you Kelly!
Amy S.~2017
Kelly photographed my wedding at the end of 2016. She did an amazing job! She was professional, polite, caring! I highly recommend her to anybody. My wedding pictures turned out amazing and I will cherish them forever! Thank you Kelly, for working so hard on one of the most stressful day of my life!
Linda and Steve J.~2017
We hired Kelly to do my maternity and newborn pictures. She was great! We are so happy we found her. I was very nervous to have my maternity session done. I hate being in front of the camera. She put my fears to rest at the beginning of my session. She prompted me on how to pose in a way that was flattering to my figure ( Full Figured). I actually had fun at my maternity session. She was great to work with! She really took her time and was extra cautious and caring with my baby. She made sure she was safe and warm thru out the whole session. I LOVED all the pictures I got from her. I plan on hiring her in the future for family pictures and any more children that I might have!!
Sophie R.~2016
I had my senior pictures done by Kelly and they turned out beautiful. I have had so many compliments on them. Alot of my friends went to her for their senior pictures too. I highly recommend her!
Alex P.~2016
We were happy with the pictures we received from Kelly. She was easy to work with and we were very impressed how good she was with our school aged kids. All 3 of my boys can be a little difficult at times but she worked with them great. Our family pictures turned out great! Thank you Kelly!